1390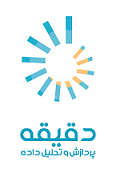 Introduction to Election 2017 Atlas
Analyzing elections, political and social analysts often ask how each candidate's vote share is driven from various social groups. Analysts usually try to understand how which electoral campaign targets which social strata.

Atlas of Iran's 2017 Presidential Election provides a set of choropleth maps that show geographical distribution of each candidate's actual votes and vote percentage at the level of province as well as county. It also tries to demonstrate possible correlation of vote share to the vote turnout and other demographic indices. We use scatter plots to demonstrate the correlation of specific social indices with each candidate's voting percentage, the voter turnout and its change from previous (presidential) election in each county.

Here is the list of the indices used in this analysis: - Total population, urban population, household size, voter turnout in 2017, turnout change from previous election (2013), and the difference in winner's voting percentage since 2013.

In every scatter plot, each point represents a county, having a radius proportional to square root of its populations, and x and y values demonstrating the explanatory and response variables, respectively.
Scatter Plots (Correlation with other variables)
Analysis
A few facts that can be derived from this page are:
With at least 45 nationwide campaign trips in less that 25 days, the 12th presidential election has been one of the most competitive elections in Iran.
Voter turnout has increased in more than 80% of the counties.
On average, smaller cities have showed a higher voter turnout in comparison to more populated cities.
In this election, counties with a higher total or urban population population (which have, by the way, a high correlation with each other) have been less polarized. Note the decreasing distribution of both candidates over urban population and county population.
Please refer to
Nimrouz
for a view of 2013 Presidential Election.
Methodology
Population distribution of 2013 has been estimated from interpolating distribution from 2011 and 2016 censuses.
Population eligible to vote in each area includes all adults with 18 years of age or older
Due to lack of published data, population over 18 years old in each county is estimated as equal to it's province's measure, This will be updated as soon as census 2016 official data has been released.
Total votes in 2013 was estimated using the valid votes to total votes' ratio in 2013.
Some tourist destination counties have vote turnout result of more than 100%. These place are considered outliers and have been excluded from comparison barchart and the voter turnout scatterplots. These areas include Taleghan (Alborz), Taft (Yazd), Shemiranat (Tehran) and Binaloud (North Khorasan).